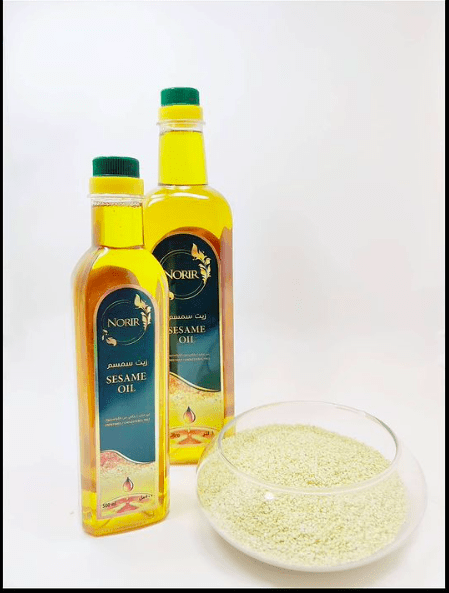 Norir Sesame Oil is the healthiest oil and is also known as Gingelly Oil
100% Pure unrefined oil.
It is a "Zero" Cholesterol product.
Has Anti-Bacterial and Anti-Fungal Properties
Plays major role in improving growth and development of bone health.
Promotes the health of red blood cells.
Key ingredient in the treatment of inflamed and wounded skin.
Acts as a moisturizer and keeps the skin glowing.
Fights bacterial infection.
Boosts dental health through the practice of oil pulling.
Contains anti-aging properties.